Bitbucket Integration for monday.com
The purpose of this Bitbucket integration is to connect Bitbucket repositories to your monday.com account. After installing the app, you will be able to see your repositories listed in your monday.com board view. You will also be able to search, filter, create repos, branches or delete them.
Getting Started
After installing the app, you can add it to a monday board by following these steps:
Connecting a BitBucket account
To connect a Bitbucket account, please follow the steps below:
Creating a repository
To create a new repository with the app, click on the "Create a repository" button:

Fill in the details, then click on "Create".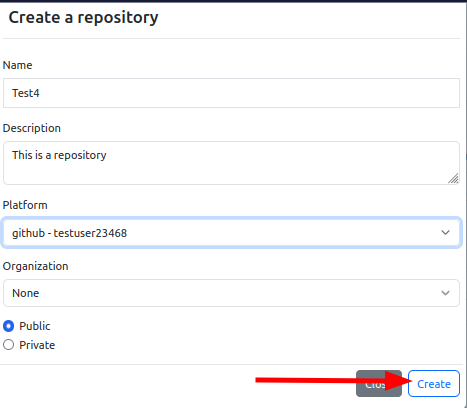 Performing repository actions
To perform actions on your repository, use the menu button on the right.


In the case of archiving or deleting the repository, you will be asked to type the full name of the repository to confirm the action.
Sorting and Filtering
You can easily sort and filter your repositories by using the header.

Click on the column names to sort the columns in an ascending or descending order.
You can use the filter icons to search and filter for IDs, names, locations, etc.

Creating branches
To create a new branch for a repo from the app, please follow these steps:
Creating pull requests
To create a new pull request for a repo from the app, please follow these steps:
Release Notes
2023-09-01