Time Tracking for monday.com
The purpose of this app is to track time spent working on items on your monday boards. The app will log the time for different users separately, so you can keep track of your team's productivity.
Setting up the app
After installing the app, follow these steps:
Open an item on your board
Add the time tracking view to your item. This can be found by clicking the plus sign and searching for "Time Tracking".
If it's your first time using the app, you will need to authorize access to your account. Click the "Authorize monday account" button and follow the instructions in the pop-up window.
Tracking Time
To start tracking time, click on the "Start" button.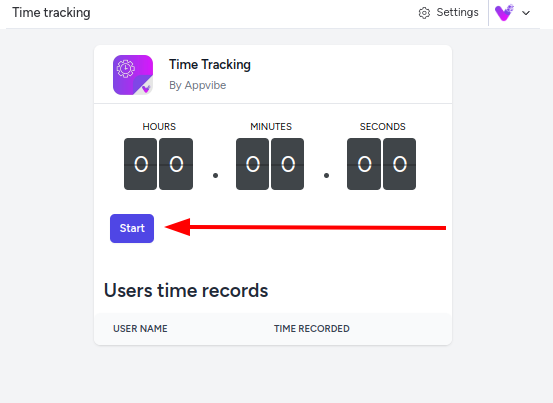 Once you are finished with the task, click "Stop".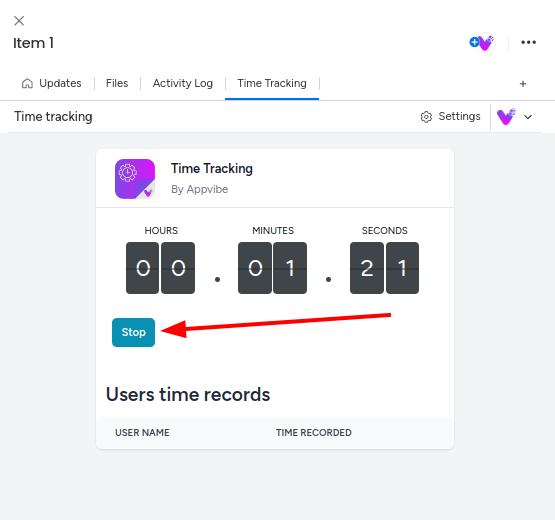 The app will record the time spent on the task.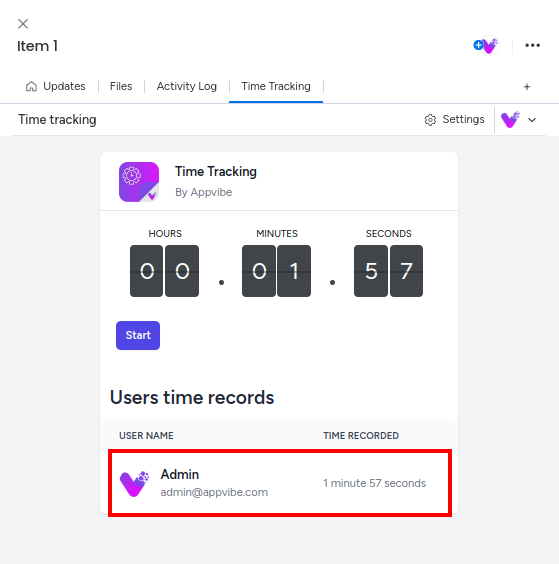 What users can use the app?
The app can be used by Admins and Members. Viewer Users and Guest Users can't use this app.